Managing pet waste properly and responsibly inside and outside your home reduces odour and litter issues, and can divert garbage from our one-and-only landfill.
Here are four ways to dispose of pet waste:
1. Green bin it
If you receive our curbside green bin service, add pet waste to your green bin. Pet waste includes animal droppings, kitty litter, wood shavings and other natural bedding, newspaper cage liners, feathers, and fur.
To ensure the health and safety of your collection crews, pet waste must be properly wrapped in either certified compostable plastic bags or paper, before placing it in your green bin. Here are the details:
Certified compostable plastic (CCP) bags have at least one of the following logos: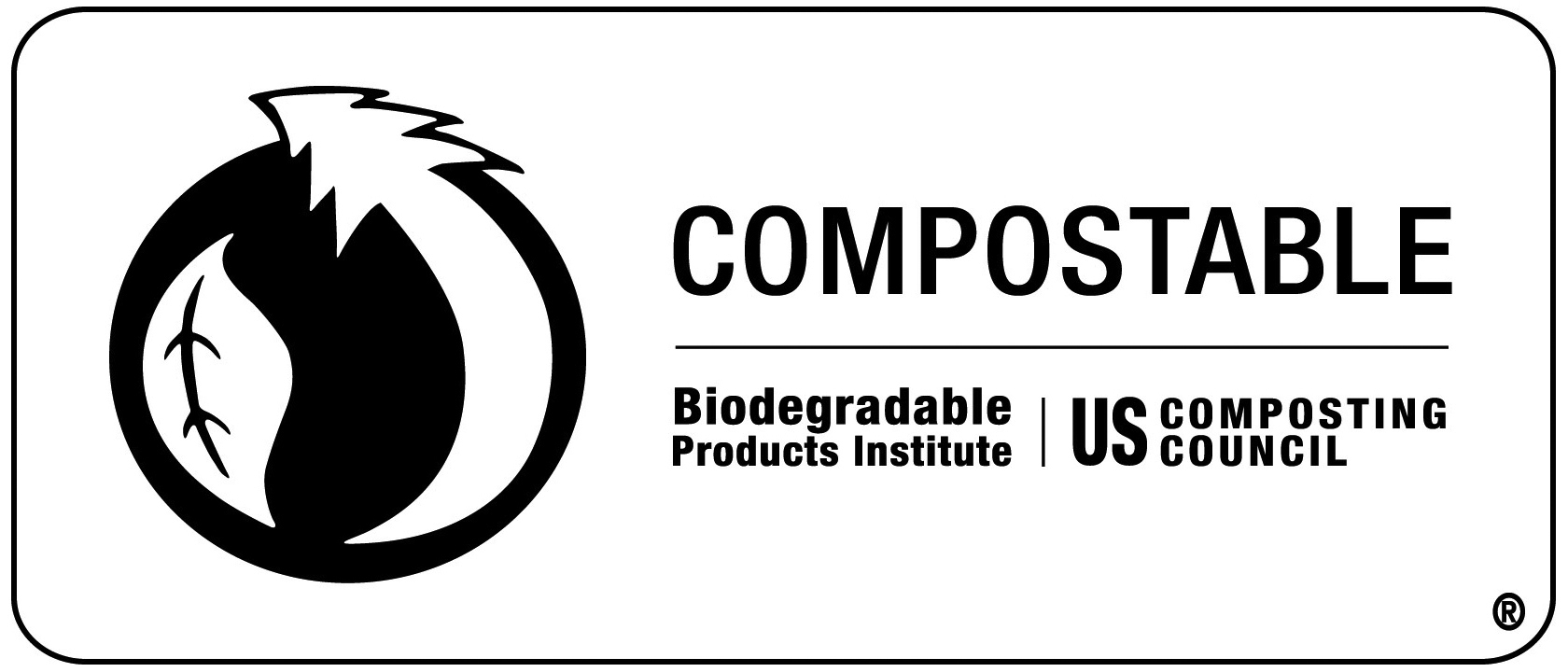 For a list of stores that carry CCP bags, please go to our Green Bin page.
If you are wrapping pet waste in paper, you could use newspaper, paper towelling, or paper bags.
Place the bagged pet waste inside your green bin.
Do not overfill. Maximum weight for each green bin is 23 kilograms (50 pounds).
2. Flush it
Animal droppings can be scooped and flushed down the toilet. The Region's wastewater treatment system is designed to treat this kind of waste.
Do not flush kitty litter or anything else that might clog pipes or the sewer system.
3. Bury it in your backyard
Animal droppings can be buried in your backyard using a digester. Digesters are available at local stores and work similar to composters. However please:
Check with your local municipality on any by-law restrictions. For example, there may be rules on how close you can locate your digester to your neighbour's property.
Mix in layers of wood chips, sawdust or dried plant material to help reduce moisture and odours.
Within two years, the waste should be fully digested and the material may be spread on the lawn and gardens as a soil amendment, but the material should not be spread on or near vegetable gardens.
4. Double bag it and put it in the garbage
Small amounts of animal droppings can be double-bagged in plastic bags, put in the garbage, and set out on your regular garbage collection day. To ensure the health and safety of collection crews, please prepare it properly. Collection crews will leave behind improperly prepared garbage.
Keep our neighbourhoods and parks clean and odour-free
When you are walking your pet, please do not put pet waste in neighbourhood garbage bins. This creates odours and fills up our landfill. Instead, simply bring along some certified compostable plastic pet waste bags. Collect droppings in these bags and simply drop them in your green bin when you get home.
For more information,