Welcome to Waterloo Region!
If you are living off-campus, this page is for you. Below are tips and information to help you sort and set out waste properly, and avoid any waste by-law issues. If you live on-campus, please check with your residence's coordinators or dons, and check your school's policies on recycling and sustainability: Conestoga College, University of Waterloo, Wilfrid Laurier University.
Collection services and rules vary from municipality to municipality. In Waterloo Region, the Region of Waterloo is responsible for providing residential waste collection services in all seven area municipalities (Cities of Cambridge, Kitchener and Waterloo, and the Townships of North Dumfries, Wellesley, Wilmot and Woolwich).
To find out how to sort and prepare your waste, check
With your Landlord
Our web pages for specific waste programs, and our Bans and By-law page
Waste Whiz, our online search tool,
What waste collection services are available for off-campus students?
Our waste collection services vary depending on the type of housing. For more information:
Contact your Landlord. They are responsible to orientate you to waste collection systems at your building.
Use our online mapping tool lookup. Type in your address to find out what services you are eligible for, and your collection day and schedule.
See the descriptions below.
Each single family home, and legal duplex receive the following curbside collection services:
Small apartment buildings (six or fewer units) receive the following curbside collection services:
Apartment buildings and townhouse complexes having seven or more units are responsible for their own waste management programs. However, some eligible townhouse complexes receive our curbside services, and each unit receives the same service as a "single family home", above.
Other eligible sites that have garbage dumpsters receive our Blue and Grey Cart recycling collection.
Owners of multi-unit buildings can set up their own programs to handle other wastes such as organics (food scraps), yard waste, and other recyclables.
How to set up for success: the 3Rs and the right containers for collection
The 3Rs – Reduce, Reuse and Recycle – are important to our community. In fact, the very first Blue Box program was invented here!
For ways to reduce your waste every day, check out these tips, including ways to prevent food waste. This is an important first step since you can save time on collection day (not as much to set out), and you can save money since you won't need to buy garbage tags.
Once you know how to prevent as much waste as possible, it's time to take the following steps to maximize diversion from our one-and-only landfill:
Ask your landlord for an orientation to the waste management system at your house or multi-unit building. Landlords are responsible for supplying the proper collection containers and resources. The Region supplies landlords of eligible properties with some collection containers and resources for no cost.
Create an "eco-depot". In a central location in your house, or unit, line up the collection containers and post instructions to help you and other tenants sort waste correctly. Remember to set up containers in bathrooms to "blue box" empty bottles (such as shampoo, body wash), and "green bin" hair, facial tissues and paper cotton swabs if you have green bin organics collection.
3. Recycle!
If you have curbside services:
If you are in a multi-unit building, you may be on our Blue and Grey Cart program. This program takes the same types of recyclables as the Blue Box program, but paper products and plastic bags go in one cart, flattened and sized cardboard go in another cart, and loose cans, cartons, bottles and jars go into a third cart.
Tips for getting the entire house thinking about waste
Here are some ideas to get your housemates reducing, reusing and recycling more:
If you are creating roommate agreements when moving in, include information, goals, and responsibilities about waste management.
Talk to them about how their daily items can be reused or minimized, such as switching to refillable water bottles or travel coffee mugs.
Monitor waste management practices. Reiterate correct waste practices to roommates at regularly-scheduled house meetings.
Get everyone signed up for a landfill tour of the Waterloo Waste Management site. There are public tours every Earth Week in April and Waste Reduction Week in October, but other tours could be arranged to eligible groups. See our Education page for details.
Collection schedule and rules
For those participating in our curbside collection programs:
Check with your landlord about your collection day. Or use our Waste app (mobile and online versions available) to help you set out items on the correct week. Note: Collection continues on all statutory holidays except for Christmas Day and New Year's Day. Check our Holiday Collection Schedule section for details.
Set your items at the curb no earlier than 5 p.m. the day before your collection day and no later than 7 a.m. on your collection day.
Ensure the items you set out are as close to the curb as possible, visible and easily and safely accessible for the collection crews. For example, items set out on top or behind snowbanks, and on opposite side of sidewalks will not be collected.
Do not overfill your containers. The maximum weight of each blue box, green bin, garbage bag or can, and yard waste bag/can or bundle is 23 kilograms (50 pounds). Notify your landlord or superintendent if you need additional containers.
Properly sort and prepare your waste into the correct collection containers.
Stay within the limits. While there are no limits to the amount of blue boxes, green bins or yard waste items you can set out, there are enforced limits for garbage and bulky items.
Adhere a garbage tag to each garbage bag or can over the limit.
Use the correct types of liners for your green bin. The only plastic allowed in the green bin is certified compostable plastic liner bags.
Collection staff will sticker and leave behind items which are over the limit, hazardous, improperly set-out, or banned. Here's a troubleshooting guide for more information.
Remove empty containers and uncollected items from the curb no later than 9 a.m. the day after your collection day.
Ensure your collection containers are not cracked/broken and do not leak. Notify your landlord or superintendent if you need replacements.
For those participating in our Blue and Grey Cart recycling program:
As your landlord for blue and grey recycling bags (which we provide at no cost), to help you store recyclables.
When your bags are full, empty them in the appropriate cart.
Do not park your vehicle in front of the recycling carts.
Contact your landlord if you find carts are overflowing, or contain the incorrect materials.
What to do on moving day
Welcome! We hope that you join our community in maximizing recycling, preventing litter, and saving space in our one-and-only landfill.
Wondering what to do with cardboard boxes?
If your new home uses blue boxes, flatten and cut corrugated cardboard into pieces no larger than 75 x 75 x 20 centimeters (30 x 30 x 8 inches), tie together with twine and place beside your blue box on your collection day.
If you are in a multi-unit building, check to see if there is a dumpster just for cardboard. If so, flatten cardboard and slip it in the dumpster. If your building participates in our Blue and Grey Cart program, flatten, and cut the cardboard into pieces to fit inside of the cardboard cart.
2. Do you have excess garbage and bulky items?
If you house participates in our curbside services, wait until your collection day to set out these items. Work with your housemates to ensure you don't go over the limits.
If you are in a multi-unit building, ask your landlord how to dispose of these items.
3. Need furniture or other stuff? Check our local directory for options. Note: If you are getting new furniture or appliances delivered, ask the company to take back any packaging.
4. Get to know our waste management collection programs and services. Read through our webpages to learn more, and consider joining a tour of local waste management facilities.
5. If you are creating roommate agreements when moving in, include information, goals, and responsibilities about waste management.
Moving out
Plan ahead. We know it's a busy time for you, but please figure out what you need to set to the curb or donate ahead of time.
The number of Bulky Items you and your housemates can set out is limited every second week. Any Bulky Items above the limit will not be collected.
You may need to purchase garbage tags. Any garbage bags or cans over the limit have to be tagged to be collected.
Gather up batteries, unused or expired medication, fluorescent light bulbs (including the curly compact ones) and other Household Hazardous Waste and drop it off at local depots.
Clean and leave behind the blue boxes and green bins, or the reusable recycling bags (for multi-unit buildings). These containers belong to the address, not the occupants.
Sort through your clothing and household items. Donate things you no longer want or need.
Sort through your food. Consider donating food you no longer want to local food banks, as appropriate. For food that has expired,
Check out any "end of term" programs your school might be organizing to gather furniture and other goods for reuse.
Tips and FAQs (Frequently Asked Questions)
If you are unsure of how to dispose of an item, ask the Waste Whiz (at the top of this page), phone our Call Centre at 519-575-4400, available 24 hours a day, every day, or contact your landlord.
Prevent litter in your neighbourhood! Please prepare items correctly and do not overfill collection containers.
What happens if my blue box breaks or I need extra blue boxes?
Please contact your landlord.
What happens if my green bin breaks or I need extra green bins?
Please contact your landlord.
Since I can recycle so much, what would go in the garbage?
Not much! Check out the lists of what can go in and what stays out.
What plastics are accepted in the Green Bin program?
Certified compostable plastic liner bags that have these logos: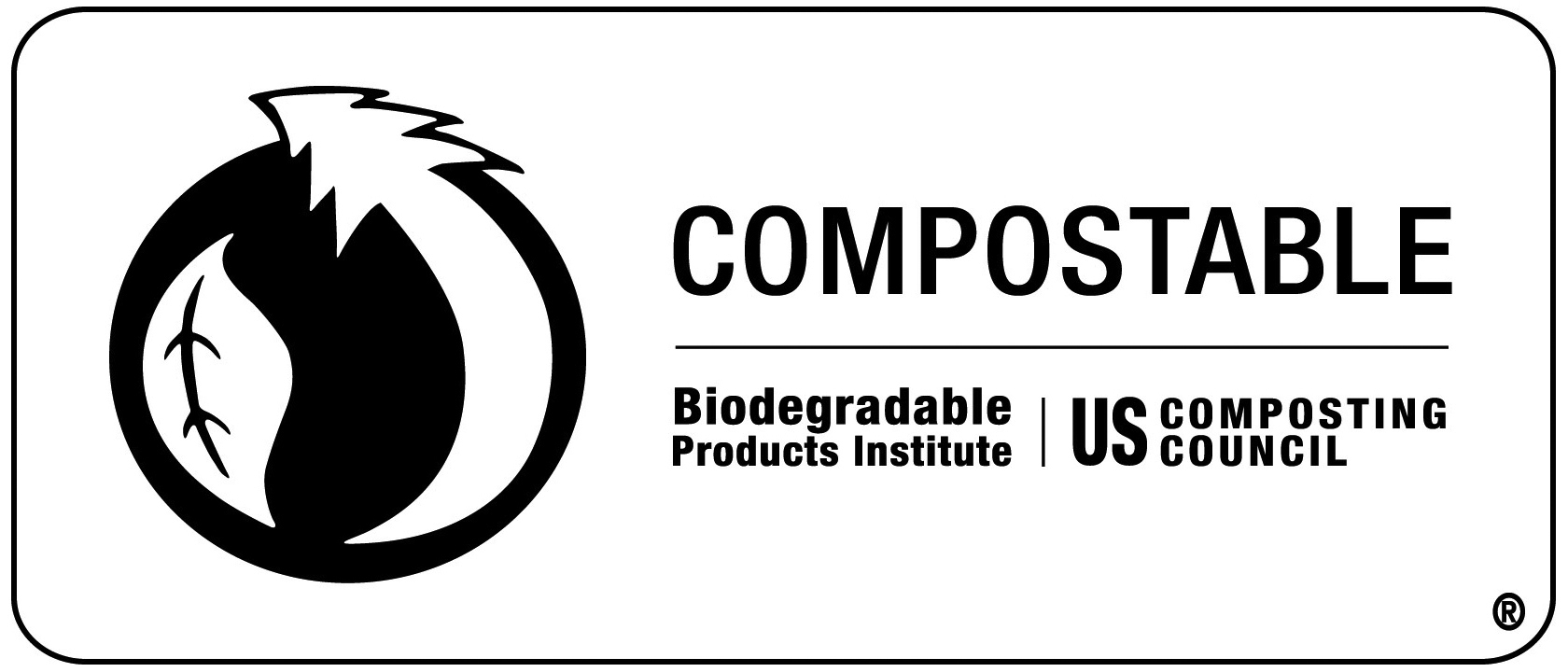 No other plastic is accepted, including those that may indicate they are, such as coffee pods, and plastic cutlery.
Where should I go if I have waste management questions?