Strategic Plan for 2019 - 2023
The Region's Strategic Plan describes a future view of what we are working to achieve. It provides a common focus for Council and staff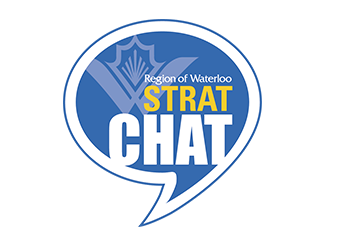 and helps guide priorities and ensure our programs and services address the needs of the community.
Your input is important to the planning process! Conversations with residents take place through focus groups, leadership forums, telephone and paper surveys, meetings and online discussion forums. Visit our Community Engagement page for up-to-date information on where you can provide input for the 2019 -2023 Strategic Plan. Regional staff are also welcome to join the conversation. Visit our Community engagement page for a list of upcoming pubic events.
Visit the Community Engagement page for information on opportunities to contribute to the discussion as well as results of the Waterloo Region Wellbeing survey.
The Region's Strategic Plan has five high level focus areas that carry over from the previous Strategic plan, they are:
Thriving Economy
Sustainable Transportation
Environment and Sustainable Growth
Healthy, Safe and Inclusive Communities
Responsive and Engaging Government Services
To date, Council and staff have identified DRAFT Objectives for the 2019 -2023 plan. You can read the DRAFT Objectives here. You can provide feedback on these updated draft focus area objectives through this survey. Creating a Strategic plan is a process as well as an outcome and your input is important as we work to develop measurement criteria and Actions to achieve our stated Objectives.
View a video message from Regional Chair Karen Redman.
Background Documents
The Region's Role in the Community.
Slide show from the Community Leader's Forum, Sept., 2019
(Please note that this file is a large download at 41MB)
For more information on the Region's public input process, email Lorie Fioze or call 519-575-4758.